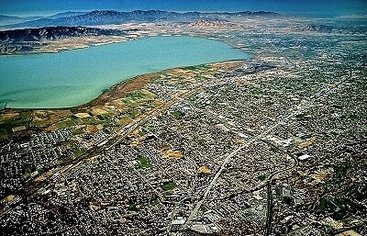 SALT LAKE CITY — Want a glimpse into Utah County's future? Take a look at Salt Lake right now.
By the time Timpanogos Elementary School students become grandparents, their spacious 2,100-square-mile county will have given way to more urban neighborhoods, more foreigners and others from out of state, not to mention packed schools, light-rail cars and roads, according to a new state analysis.
Just give it 50 years.
Utah County's population will grow more than threefold by 2065, up to 1.6 million — just shy of Salt Lake County's anticipated 1.7 million, according to estimates released Monday by the University of Utah's Kem C. Gardner Policy Institute.
"That's a tremendous amount of growth," Pam Perlich, the institute's director of demographic research, said at a panel with state lawmakers, Utah County leaders and Utah public education officials, as well as water and transportation managers.
In the big picture, the Wasatch Front will meld into one large metropolitan area, Perlich said. Her team's findings on Utah County are part of a larger state analysis that lawmakers and others are consulting to plan Utah's future.
Big families and job growth are likely to drive the surge as a bustling tech sector expands south of Point of the Mountain, where Adobe Inc. last week announced it plans to build another operation.
Source: https://www.ksl.com/?sid=45060597&nid=148&title=report-utah-county-will-look-more-like-salt-lake-county-in-50-years